Trieste is located in northern Italy and is bordered by Slovenia and the Adriatic Sea. It is becoming a very popular stop for travelers who are looking for a touch of the old with all the modern amenities. There are many things to do in Trieste, but if you are staying for a few days it can be very worth your while to take your Trieste Airport rental car and explore some of the surrounding areas.
There are mountains to hike, small fishing villages to explore, and much more. Here are the top 4 recommended day trips you should take while on your holiday in Trieste.
Car Hire Trieste to Croatia
Search for  cheap car hire Trieste to Croatia quote today. There are so many great road trip options when Trieste is your base.
Day Trip #4 – Istria
The peninsula region of Istria covers three countries. It is home to some of the finest wine-making areas in Croatia, Slovenia and Italy. Your best bet is to back a lunch and just go explore the rolling hills of the area. There are many small villages and towns that make for great spontaneous adventures during your outing too. If you go down towards the sea, you can watch the fishing boats come in, or indulge yourself in windsurfing along the coastline too.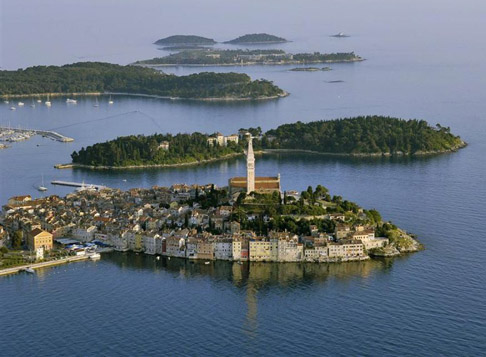 Day Trip #3 – Pula
Pula is a more laid back city than most. It is thoroughly modern, but tempered by its long history of being one of the best areas of shipbuilding and wine-making around. The best way to see Pula is to drive in and spend a night, that way you can go out to the wine-making country and hike the countryside. It is rated very highly for its friendliness to tourists.
Day Trip #2 – Rovinj
Rovinj is notorious for being one of the easiest cities in Croatia to access by motor car. It is a simple matter of taking main roads right from Trieste, across the border and to the outer edge of the peninsula. There you will find Rovinj in all its glory. It combines one of the largest natural preserves with a city that is designed to cater to the traveler. There are shops, restaurants, galleries and festivals too. The port is an active fishing port which can make for a great experience for the family to see.
Day Trip #1 – Volosko Harbor
Volosko is located in Croatia in the city of Opatija. It is one of the older areas of the cities and the first major attraction in it is its very large, and free, car park. Volosko Harbor is considered to have some of the finest wind surfing in the region. It also has some of the best restaurants and small shops. It makes for a wonderful day trip in your leased vehicle.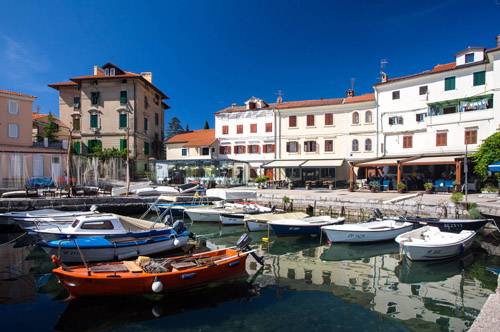 Don't forget this one very important detail:
Before you make your plans for any day trips in your rentacar, make sure you check with the agency that the vehicle is cleared to cross the border. Some hire cars are only registered for in-country use. You should also ask what paperwork you may need to carry to cross back and forth too.
You should also consider a trip to Ljubljana in Slovenia as well as some fantastic Italian cities such as Venice which are all easily reachable.